Keep up-to-date on what's happening with PCT
PCT to Supply Ebeams to Interprint
May, 2020
PCT is pleased to announce that Interprint, a leading global décor printer, has selected PCT to supply the electron beam systems for a new décor paper coating line.  To learn more, read the full press release.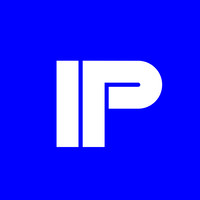 PCT Completes Custom Job for Burnham Polymeric
April, 2020
PCT's Integration Team can support your custom machinery with our mechanical and electrical engineering services. Here's a brief look at one of our latest projects:
Burnham Polymeric (www.burnhams.com), a leader in reinforced fiber optics, approached PCT to design and engineer a control system for a custom inspection machine they had designed and built in-house. PCT worked with Burnham to develop the machine requirements and used first engineering principles to size motors, drives, and load cells to meet those specifications. In addition, PCT built the control panels and brought the machine into our shop to complete the wiring. The machine was powered up, tested, tuned, and shipped. On-site commissioning was supported via remote access to the PLC and HMI.
To learn more about PCT's Integration offerings, please visit our System Integration page.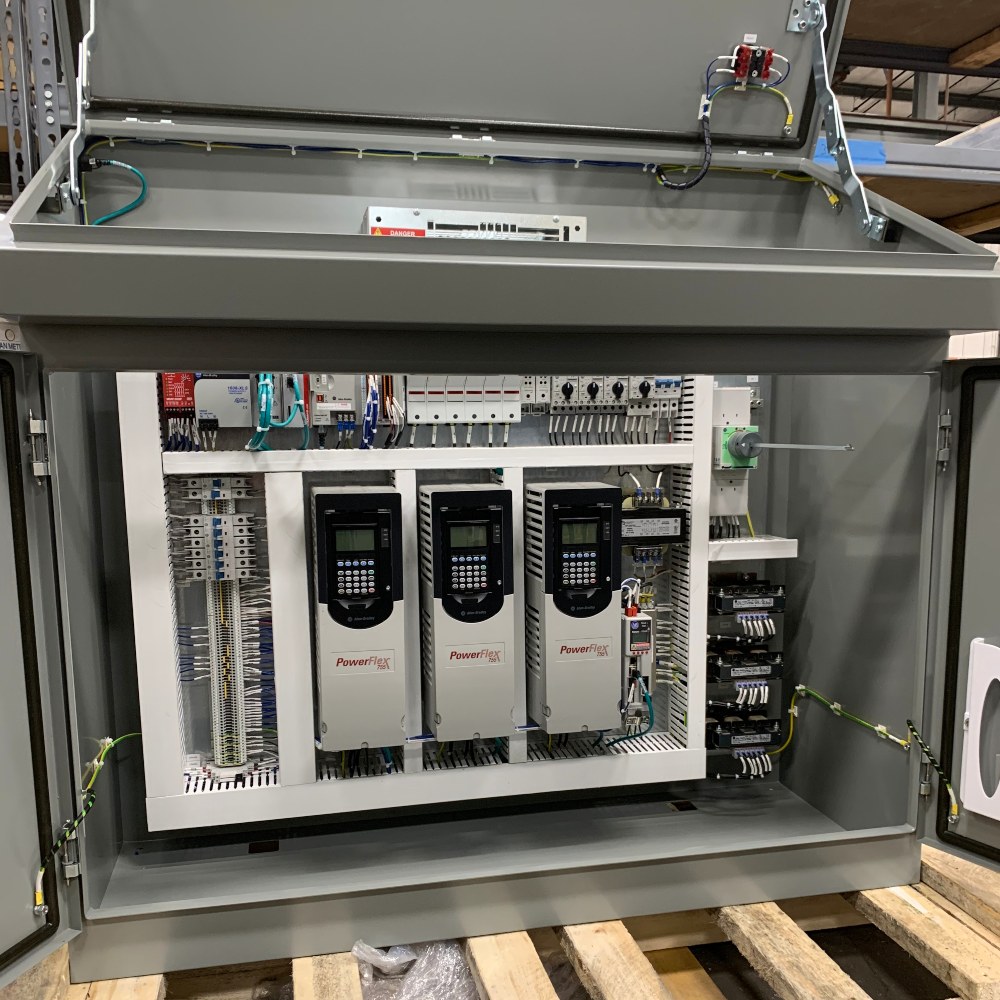 PCT Wins Paper Awards at RadTech
March 8-11, 2020
PCT had a strong showing this year at the RadTech UV+EB Technology conference, presenting a total of four papers. The first paper centered around a prominent topic in the packaging industry – sustainability. It was demonstrated that ebeam-curable OPVs could be used in the production of compostable packaging without significantly impacting the rate of compostability; in addition, high doses of ebeam (to be applied after consumer use of the packaging) were shown to degrade the compostable material and accelerate disintegration during composting. This work was done in collaboration with DBT Coatings and was supported by GOpak and Futamura.
Three of the papers were based on research conducted in collaboration with the University of Iowa and Mississippi State University.  These papers focused on furthering the understanding of the fundamental kinetics of ebeam polymerization. How ebeam impacts radical formation and secondary reactions, as well as the choice of acrylate or methacrylate chemistry, was investigated.  Furthermore, an UV/EB dual cure method was presented for successfully mitigating oxygen inhibition and light attenuation.
PCT was honored for their contribution to ebeam research at the awards dinner. This was the first time that both of the RadTech paper awards were given to ebeam papers.  Best Overall Paper was awarded to "Attainable Sustainable: Using Electron Beam Technology in Compostable Flexible Packaging" written by Sage Schissel and presented by Karl Swanson and Sage Schissel.  Best Student Paper was awarded to "Comparison of UV- and EB-initiated Polymerizations Based on Equivalent Radical Concentration" written by Nicole Thiher, Erin Peters, Sage Schissel, and Julie Jessop and presented by Erin Peters.
PCT Turns 1!
November 13, 2019
Today, we celebrate 1 year as PCT Ebeam and Integration.  Thank you to all the customers who have supported us in this latest chapter in our story!  Our name may have changed, but our commitment to our customers to provide innovative and reliable solutions has remained steadfast for the last 33 years. To learn more about our company history, please visit our new company timeline.
PCT Presents at RadTech Europe Conference
October 16, 2019
Karl Swanson, President, and Sage Schissel, Applications Specialist co-presented a customer case study at the RadTech Europe 2019 Conference in Munich, Germany.  The customer featured in the presentation was Cleveland Steel Container, who, in 2014, installed one of the world's first ebeam metal coil coating lines.  Five years after the installation, Will Parish of Cleveland Steel Container shared the benefits and challenges of using ebeam in a traditionally thermal-cure application.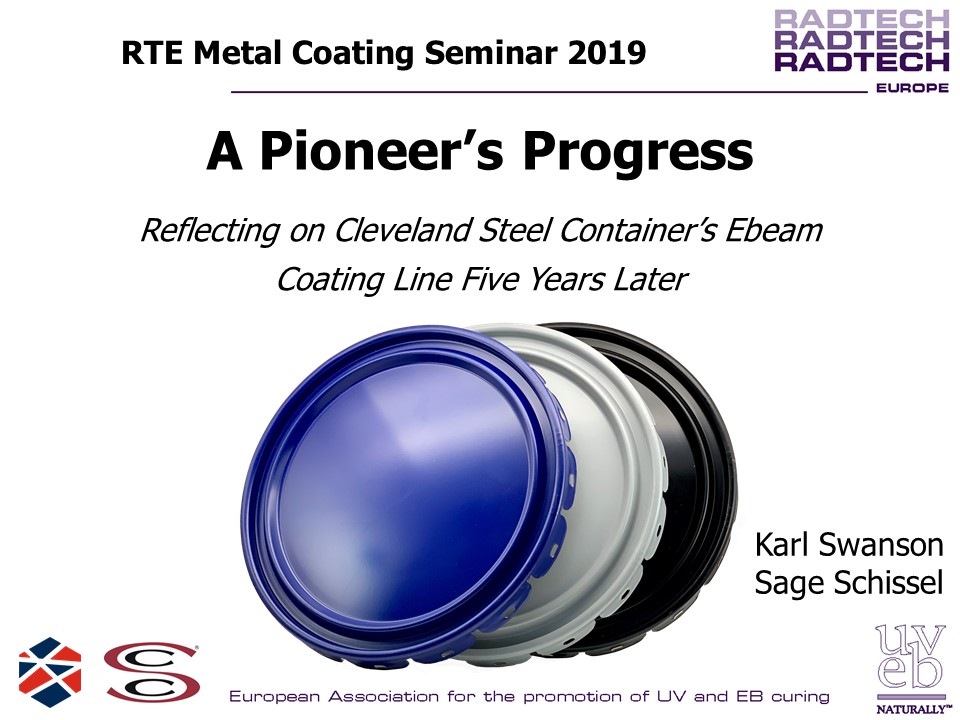 Spare Parts Now Available Through the PCT Website
September 16, 2019
As part of our continuing efforts to provide exceptional service for all of our customers, spare ebeam parts can now be ordered through the PCT website by visiting the Customer Service page.
Additionally, PCT has partnered with P7, an established e-commerce company, to distribute spare parts to our European customers from centrally-located Munich, Germany.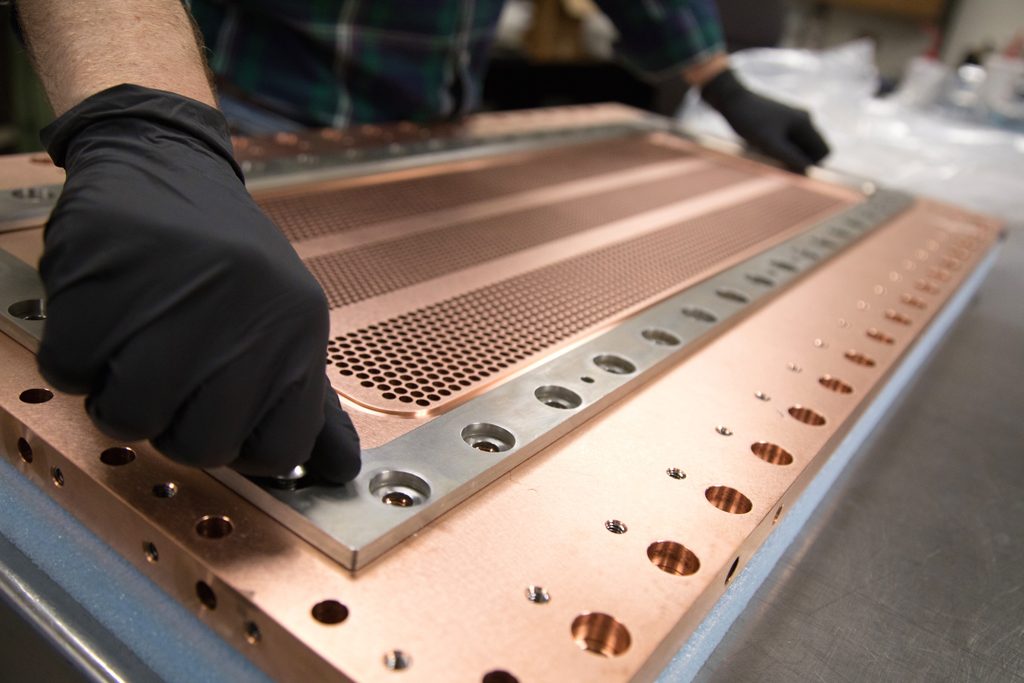 Counting Radicals: Latest Paper From PCT/University of Iowa Collaboration
June 2019
The research collaboration between PCT Ebeam and Integration and the University of Iowa has yielded a new publication entitled "Counting Radicals: Methods to Measure Radiation Yields of Monomers in EB Polymerization."  The paper was included in the June issue of UV+EB Technology.  PCT and the University of Iowa have collaborated on furthering the understanding of ebeam-initiated polymerization since 2013.
PCT Partners with HP
May 2, 2019
PCT Ebeam and Integration is proud to announce it is now a member of the HP Graphic Solutions Partner Program.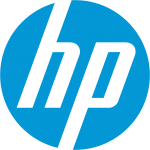 PCT Participates in Introduce a Girl to Engineering Event
February 19, 2019
Team members from PCT volunteered for St. Ambrose University's annual Introduce a Girl to Engineering event.  For over 5 years, PCT has taught young girls about energy consumption using their kid-powered bike.  Each year hundreds of girls participate in the event to learn about a variety of engineering jobs and skills – and to see if they can pedal fast enough to light up all the light bulbs on the kid-powered bike!
Check out a St. Ambrose student news clip covering this year's event, which includes an interview with our Integration Engineering Manager, Dave Stephan.
Recyclable Pouch, Made with Ebeam, Featured at HP VIP Event
February 11, 2019
A new recyclable, mono-layer pouch was featured at the HP VIP event in Israel.  The pouch is constructed of a GreenArrow film produced by Charter NEX Films.  The film was printed using a HP Indigo 20000 digital press, finished with an EB-curable overprint varnish (OPV) with a Core 100 ebeam system, and pouched all at ePac's Madision, WI facility.  The combination of digital print and EB-cured OPV means this recyclable flexible packaging can go from computer file to pouch in a matter of hours!
Learn more about how ebeam can help your company reach its sustainability goals on our Applications page.
Core 100 Ebeam System Installed at ePac
December 2018
A Core 100 ebeam system has been installed on a GM EB30 coating line at ePac's Madison, WI location.  This ebeam line will be used to instantly cure overprint varnish (OPV), an alternative to lamination, on packaging material digitally printed using an HP Indigo 20000 press.  Arrangements can be made to view the line and run trials; simply contact PCT for more information.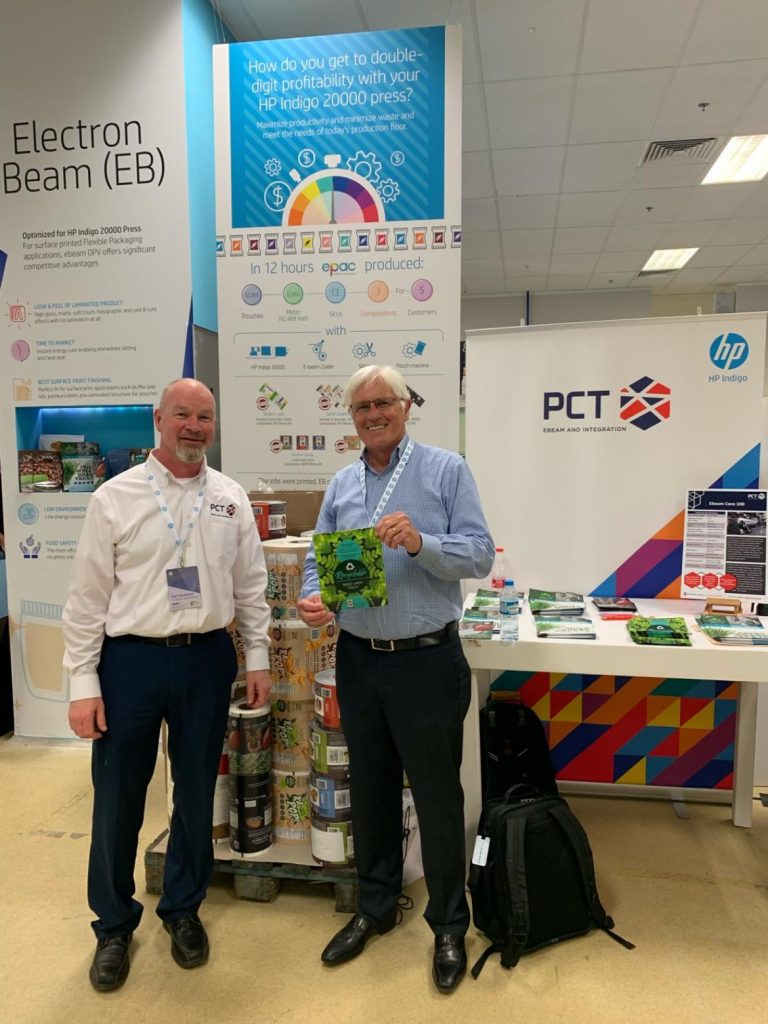 PCT Ebeam and Integration is Formed
November 13, 2018
The ebeam systems business in Davenport, IA has been divested by Comet.  The business will continue to operate under a new company name: PCT Ebeam and Integration, LLC. PCT will continue to serve its customers by providing innovative ebeam systems, system integration solutions, and customer service.