Keep up-to-date on what's happening with PCT
Spare Parts Now Available Through the PCT Website
September 16, 2019
As part of our continuing efforts to provide exceptional service for all of our customers, spare ebeam parts can now be ordered through the PCT website by visiting the Customer Service page.
Additionally, PCT has partnered with P7, an established e-commerce company, to distribute spare parts to our European customers from centrally-located Munich, Germany.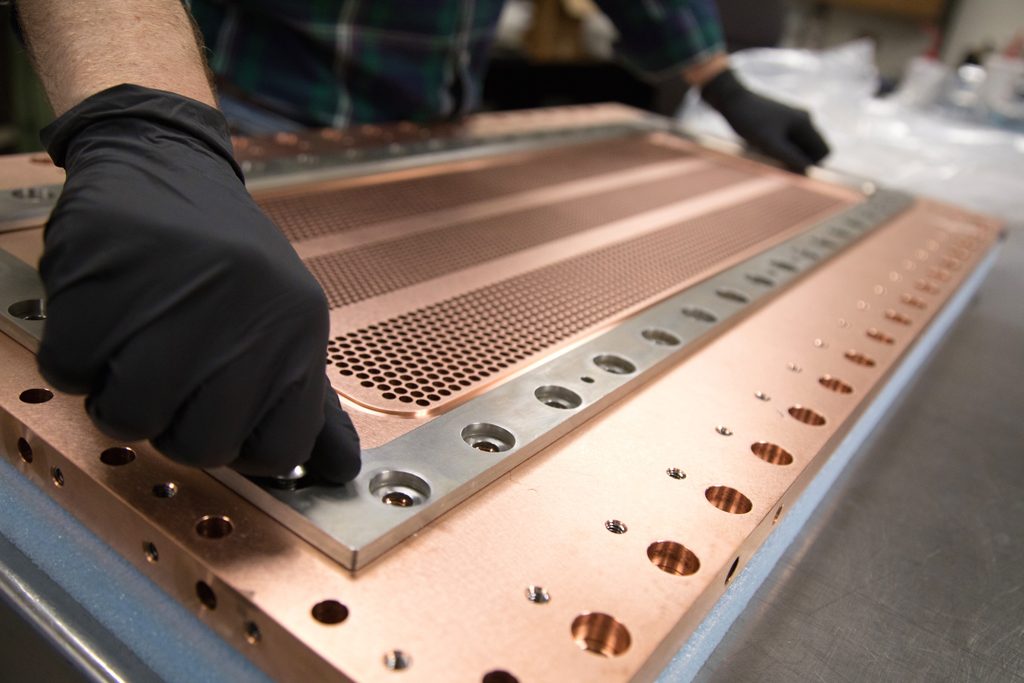 Counting Radicals: Latest Paper From PCT/University of Iowa Collaboration
June 2019
The research collaboration between PCT Ebeam and Integration and the University of Iowa has yielded a new publication entitled "Counting Radicals: Methods to Measure Radiation Yields of Monomers in EB Polymerization."  The paper was included in the June issue of UV+EB Technology.  PCT and the University of Iowa have collaborated on furthering the understanding of ebeam-initiated polymerization since 2013.
PCT Partners with HP
May 2, 2019
PCT Ebeam and Integration is proud to announce it is now a member of the HP Graphic Solutions Partner Program.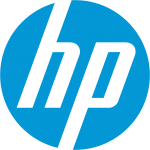 PCT Participates in Introduce a Girl to Engineering Event
February 19, 2019
Team members from PCT volunteered for St. Ambrose University's annual Introduce a Girl to Engineering event.  For over 5 years, PCT has taught young girls about energy consumption using their kid-powered bike.  Each year hundreds of girls participate in the event to learn about a variety of engineering jobs and skills – and to see if they can pedal fast enough to light up all the light bulbs on the kid-powered bike!
Check out a St. Ambrose student news clip covering this year's event, which includes an interview with our Integration Engineering Manager, Dave Stephan.
Recyclable Pouch, Made with Ebeam, Featured at HP VIP Event
February 11, 2019
A new recyclable, mono-layer pouch was featured at the HP VIP event in Israel.  The pouch is constructed of a GreenArrow film produced by Charter NEX Films.  The film was printed using a HP Indigo 20000 digital press, finished with an EB-curable overprint varnish (OPV) with a Core 100 ebeam system, and pouched all at ePac's Madision, WI facility.  The combination of digital print and EB-cured OPV means this recyclable flexible packaging can go from computer file to pouch in a matter of hours!
Learn more about how ebeam can help your company reach its sustainability goals on our Applications page.
Core 100 Ebeam System Installed at ePac
December 2018
A Core 100 ebeam system has been installed on a GM EB30 coating line at ePac's Madison, WI location.  This ebeam line will be used to instantly cure overprint varnish (OPV), an alternative to lamination, on packaging material digitally printed using an HP Indigo 20000 press.  Arrangements can be made to view the line and run trials; simply contact PCT for more information.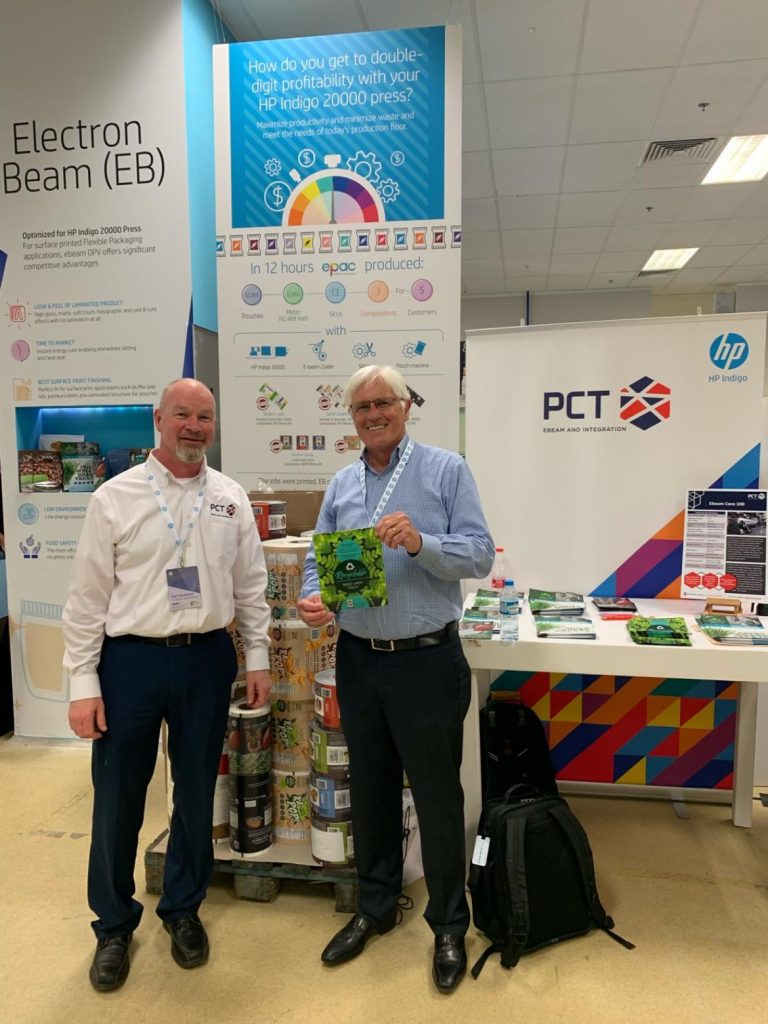 PCT Ebeam and Integration is Formed
November 13, 2018
The ebeam systems business in Davenport, IA has been divested by Comet.  The business will continue to operate under a new company name: PCT Ebeam and Integration, LLC. PCT will continue to serve its customers by providing innovative ebeam systems, system integration solutions, and customer service.